Mallory's Army Presentation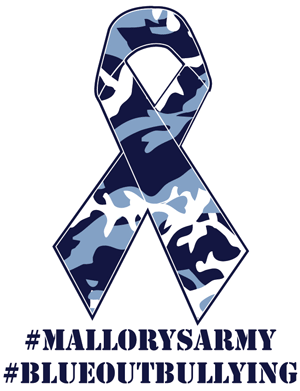 Be kind, be yourself, be true. These are all things one needs to take into account every day, especially hearing stories like Mallory's. Recently, North Arlington High School held an assembly to share with its students the story of Mallory Grossman, hosted by her mother and the Mallory's Army organization. Mallory was a normal 12 year old who had an amazing family, many friends, and was a level 7 gymnast. She was happy until she began being harassed and severely bullied by other girls at her school. The trauma that she endured in and out of school was extreme, and she was tormented every day. The insults and malicious actions that were taken against her were extremely horrible and should never happen to anyone.
As the young child that she was, the impact of these events psychologically damaged Mallory severely. From having disgusting insults whispered to her during class every day to bullies tricking her into wearing certain outfits to school, Mallory was bullied repeatedly to the point where she committed suicide. Is this what the world has come to? We've got to put a stop to it. Mallory was just a normal girl trying to live her life but that was cut short because of the cruelty of girls her own age. Their decisions to bully Mallory led her to the point of believing that she didn't belong in this world. But she did, just like all of us – we too have the right to live our lives fully free from bullying, harassment and intimidation.
What I learned from this assembly was to always be and love myself for whom I am regardless of how others may perceive me. There are over 7 billion people in this world. Why get caught up on one person who doesn't like you? You're amazing however you are and you don't need someone to tell you that. Just know it and truly believe in yourself.