2019 Government Shutdown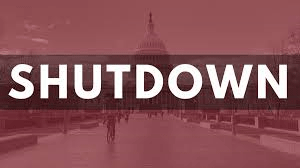 Hang on for a minute...we're trying to find some more stories you might like.
The government has been shut down for 31 days due to a debate over funding for a border wall with Mexico. This shutdown surpasses the record from 1995 of a 21 day closure. The current shutdown started when the Senate failed to pass a spending bill that included funding for the border wall. As a result, President Trump has refused to sign any additional funding that doesn't include the $5.1 billion in additional money to pay for an extension of the border wall. Democrats have countered the proposal with an offer of $1.3 billion for border security. President Trump has not agreed to this offer and both parties have been unable to reach an accord.
The President has called the situation at the border a, "national emergency." Around 800,000 government workers are without pay, and are worried about how they are going to pay their bills. Congress recently approved a proposal that promised the workers payback for those affected by the shutdown. Still, their payment won't come until Washington reaches a deal. Therefore, federal workers continue to wait for some sort of compromise and are anxiously waiting to return to their jobs.