Happy Kwanzaa!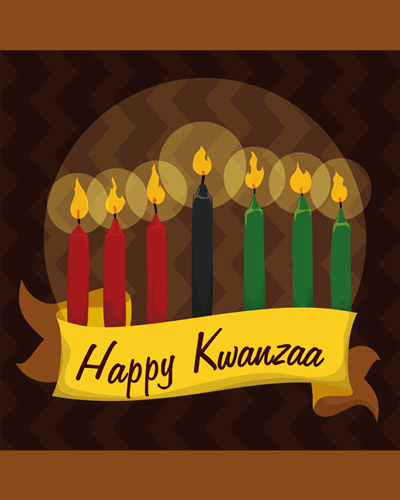 Hang on for a minute...we're trying to find some more stories you might like.
Kwanzaa is a celebration held in the United States and other nations with large African populations. This week long holiday celebrates African heritage, and is celebrated from December 26 to January 1. Kwanzaa celebrates seven core principles: unity, self-determination, responsibility, economics, purpose, creativity, and faith. Each of these principles has a day dedicated to it.
Kwanzaa was first created in 1966 to allow African Americans to connect with their culture and heritage. At first, it was used as an alternative to Christmas, but was soon altered as not to leave out African American Christians.
Families celebrating Kwanzaa decorate their houses with colorful art and fabrics. Ceremonies may include drums, and other musical selections. Some people choose to celebrate other holidays in addition to Kwanzaa, like Christmas, while others refuse to jeopardize the cultural integrity of the celebration. Either way, Kwanzaa is a celebration rich with history!
Happy Kwanzaa!