A Presentation To Remember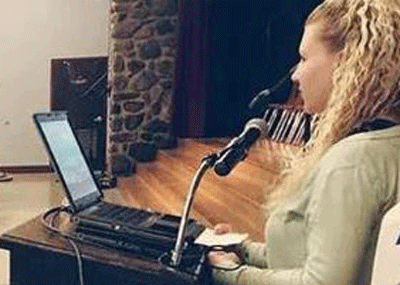 Hang on for a minute...we're trying to find some more stories you might like.
As of late, the students and staff of the North Arlington High School were brought into the school's gymnasium to view a wonderfully informative presentation on two very serious and prevalent topics in contemporary society – sexting and bullying.
Allyson Pereira was the speaker at this event. She powerfully explained her terrible experience with sexting and bullying through her own speech and a video.
When Pereira was sixteen years old, she had sent a nude picture of herself to her ex- boyfriend. In a sudden flash, her whole world was flipped upside down, as her ex ended up forwarding this private image to every single person within his contact list. Practically everyone at her school, and eventually her town, had either seen or heard of the picture. As a result, Pereira was horrifically bullied and taunted by the people around her.
As she grew older, Pereira made a difficult, yet praised decision. She had chosen to publicly speak about her experience with sexting and bullying in various channels and schools, such as Good Morning America and Fox News.
Due to her hard work and dedication in spreading awareness about her cause, Pereira was even able to help alter New Jersey's laws surrounding sexting and sexual offenders for the better! Additionally, she was granted the opportunity to visit the White House to discuss bullying!
Pereira's powerful story will surely remain with all of those who have heard it. By bringing more awareness to this issue and utilizing her own experience to do so, Pereira has aided a countless number of people going through experiences similar to her own as well as others who might have considered at one point entertaining the idea of sexting or bullying.
To learn more about Pereira, go visit her website, https://www.allysonpereira.com/!