World's First Foldable Phone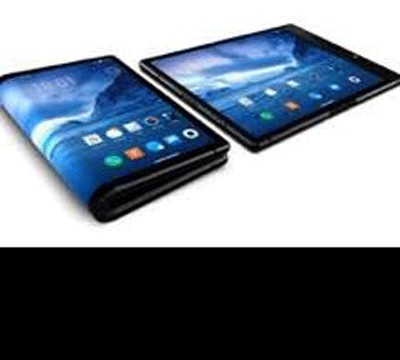 Hang on for a minute...we're trying to find some more stories you might like.
The Flexpai, designed by Royole, is seemingly the world's first look at what a true foldable phone may be. The length of the "phone" is 7.8", allowing it to function as a tablet when in its natural state. However, by bending the device in its center, where a film of flexible plastic is located, the device is able to shift its interface to fit that of a phone or a dual-screened tablet. When completely bent, the Flexpai's display is able to bend around its screen and function as a normal phone. When in this state, things like notifications or control-center options will appear along the spine of the Flexpai, allowing for more information to be stored on a single screen and things to be more quickly accessible.
The tablet-phone hybrid runs on the OS "Water," which is a modification of Google's Android 9.0 software, and comes equipped with a 20MP telephoto and a 16MP wide angle camera. Expected to release in late December, the Flexpai will come to the market quicker than the expected Samsung Galaxy X, but will cost $1,318 for 128 gigabytes of storage and 6 gigabytes of ram, which costs more than an iPad Pro with 512 gigabytes of memory, but is only expected due to offering both a phone and a tablet in one device. It certainly is exciting to see what the future of phones and tablets hold, and whether the 2-in-1 device will be popularized in the future with the Flexpai, as well as with the announced Samsung X and other phones that are attempting to bring us into a new age of phones.