Haunted Hallway 2018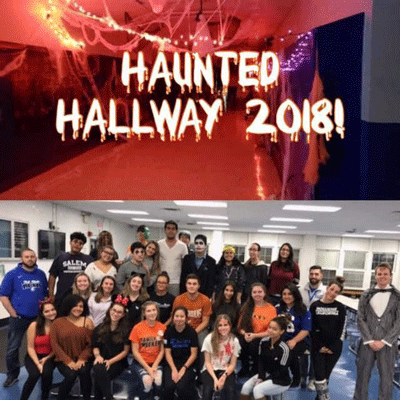 This past Halloween the class of 2020 hosted its first haunted hallway fun. The event was set up on the first-floor hallway of the high school. As people went through, they were met with creepy decorations and students dressed up in scary costumes. After going through the hallway, visitors were directed to the cafeteria where candy was being distributed while pumpkin painting was taking place. Many creative people painted beautiful pumpkins that they could take home.
This was certainly a very successful event. It couldn't have been done if it weren't for the students and teachers who volunteered to set up the hallway, guide people, and scare them too. When people finished going through the haunted hallway, many told the volunteers how much fun they had and truly enjoyed it, especially the children! Overall, there was an amazing support from our community. This is an event that the class of 2020 can't wait to do again next year!