Extra-Curricular Opportunities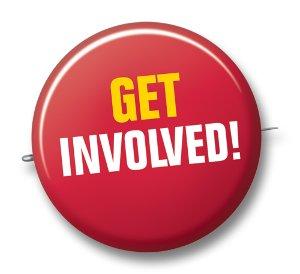 Hang on for a minute...we're trying to find some more stories you might like.
It is very rewarding and productive to get involved in different clubs and activities while attending high school. Our school offers many clubs to fit everyone's interests, from science to music and everything in between. The following is a list of the clubs that you can participate in:
Viking Saga: If you are interested in writing and journalism, then the Viking Saga is a club to consider joining. You can write about anything, such as school events, sports, fashion, film and restaurant reviews, etc. You can even get community service hours just by writing articles. It feels amazing to look online and see something that you wrote has been published. Talk to Mrs. Igannamorte or Mrs. Albuquerque if you are interested in writing for us.
Class Committee: This is a great organization to join if you want to get involved, and it looks great on a college application. Students work together to organize fundraisers and help their class plan for prom, and other fun events. Talk to your class advisors if you are interested in joining.
Robotics Club: If you are interested in coding and computers, then joining robotics is a good idea. In this club, students work together to build robots and write the codes to make the robots move. Later on in the year, the robotics club goes to a competition against other schools to see who has built the best robot. You don't need to know how to code in order to join. Just come to a meeting with a positive attitude. See Ms. Pontius for more details.
Chess Club: Everyone is welcome to join the chess club. It doesn't matter if you are inexperienced or a chess master. Students play against each other during the meetings and teach each other techniques. Talk to Ms. Pontius if you are interested in joining.
SADD/Interact Club: This is another club to join that looks great on a college application. Students work to influence their peers to avoid drugs and alcohol. They also work to help organize town-wide events such as Light it Up Blue for autism and Hayden's Heart. The SADD/Interact club is also a good way to fulfill your community service hours. See Mrs. Gagliano or Ms. Salway for more information.
Multicultural Club: During a meeting of the multicultural club, students embrace their differences and learn about other cultures. Students also plan Multicultural Night, a night where members of the club share facts from their culture including culinary traditions. See Mrs. Gagliano if you are interested in joining.
Freshman Mentor Program: This is a club for upperclassmen to join. You can earn community service, and it is something that stands out on a college application. Upperclassmen help freshmen find their way around the school and feel comfortable in the high school. Submit an application to Mr. Marck to join.
Yearbook (Chrysalis): This club is a lot of hard work, but a lot of fun. Students work together to design the yearbook, and take pictures of events around the school. It feels good to look at a book and think, "I helped make this". See Mrs. Tomko or Mrs. Burns if you are interested
Drama: If you like musicals or theatre, then you should join the drama club. Mrs. Branco and Ms. Eng work with students to put on a play for the parents, teachers, and students of North Arlington. If you don't like to perform, then there are always opportunities to help backstage.