Special Muffin Delivery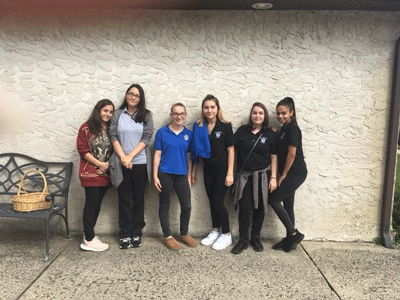 October 5, 2018 was all about giving back to the community not just to ourselves. The culinary classes baked muffins that were delivered to our senior citizens by members of The Culinary Club. Members nicely wrapped the muffins, attached ribbons and notes with quotes that were inspirational, and certainly spread positivity and gave hope to our elderly.
The next afternoon, members of the Culinary Club had an opportunity to make their special delivery. At first, members, including myself, were a bit nervous but as we handed out the muffins our apprehension immediately became replaced with joy. Senior citizens began reading the quotes and the room soon filled with laughter and happiness.
The rewarding feeling that we instantly got was amazing. Showing our appreciation for the elderly should be done on a daily basis without any hesitation. I personally want to thank everyone who made this happen.