The King is Dethroned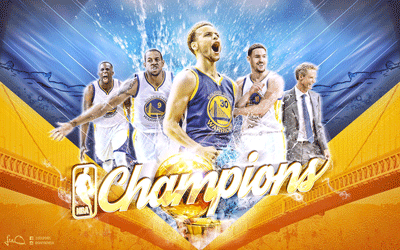 Hang on for a minute...we're trying to find some more stories you might like.
This was the crowning achievement of a franchise and an end of an era. The Golden State Warriors swept the Cleveland Cavaliers in this year's NBA Finals. The Warriors established themselves as a dynasty, winning the championship 3 times in the past 4 years. Golden State head coach Steve Kerr now has 8 rings in total, 5 as a player with the Chicago Bulls and San Antonio Spurs and 3 as head coach of the Warriors. Kevin Durant won the Finals MVP, leading the charge for the Warriors by scoring 43 points and grabbing 13 rebounds in game 3 and earning his first career playoff triple-double in game 4. Stephen Curry scored 37 points in game 4 to complete the sweep.
On the flip side, game 4 could've been the last time we'll ever see LeBron James in a Cavaliers uniform. Not only did he get swept in the finals but constant exhaustion, lack of a supporting cast, and more lucrative contracts could very well be the reasons why he will part ways with Cleveland. Potential landing spots and teams at the forefront of the LeBron James sweepstakes are the Los Angeles Lakers, Houston Rockets, and Philadelphia 76ers. The only way LeBron would stay is if the Cavaliers gave up everything and offered him an insanely large contract and brought in players to take the pressure off him. In the aftermath of this year's finals, some lessons to take away are that nothing lasts forever and nothing ever comes easy.