Student Spotlight- Jasmine Poventud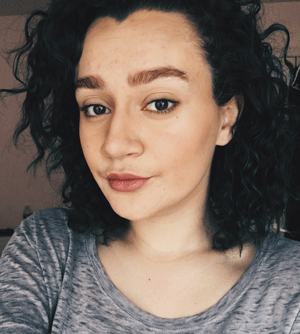 Hang on for a minute...we're trying to find some more stories you might like.
Jasmine Poventud is a junior at North Arlington High School and is known among the band students as a kind and generous individual. She does both marching band and concert band as a member of the drum line and the field commander (a second in command leadership position similar to drum major). Jasmine enjoys playing in the band very much, and she is suited for the higher role she has been given. She remarked that when she became the field commander, "It was a real wake up call for me… It was an honor as well as responsibility." When asked if she had any advice for students going into the band to be successful, she stated, "Anyone is capable of playing an instrument…we teach ourselves new ways to play and make our sound stronger. One band, one sight, one sound- Together, it's what makes the music."
Jasmine also wants to pursue a higher education so she can work in the Behavioral Analysis Unit in the FBI, specifically a profiler. She loves to make a positive difference in the lives of others, and added that she loves to work with children too – she has a babysitting job outside of school. She stated that she works with kids because she likes giving them someone to look up to, "I want to be that supportive older sister role model that they know they can rely on." A truly caring person, Jasmine sets an example for not only how to be a loyal and talented member of the band, but also a wholesome person.
Another interest Jasmine has is makeup and cosmetics. Art and music are a huge part of her life, and the introduction she had into makeup. Jasmine does a variety of makeovers and posts them online for her followers. She explained that people started requesting looks and sending her pictures of what they wanted to see on her next online demonstration, and she continues to do so now. North Arlington is lucky to have such a congenial member in the High School community. Overall, Jasmine is a great role model, an amazing friend, and a good student.