Student Spotlight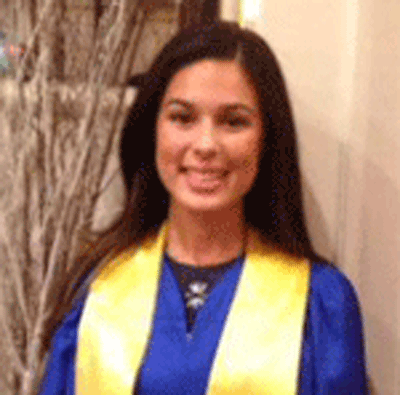 Hang on for a minute...we're trying to find some more stories you might like.
Victoria Rusman, currently a junior in North Arlington High School, is certainly a well-rounded student. She's the President of the Class of 2018, an active contributor to the Viking Saga, a prominent peer mediator, a member of Student Council, a freshman peer mentor, a soccer and track athlete and one of the National Honor Society's newest inductees. Besides her extracurricular agenda, Victoria continues to challenge herself academically by taking AP Language and Composition along with all other honors courses. Without a doubt, her hard work ethic and determination are certainly commendable qualities. Truly, Victoria is a perfect role model as a hard-working high school student.
"When I go to college, I want to major in biology," Victoria revealed. When she is older, she wants to pursue a career in the medical field. Some of her hobbies include reading books, hanging out with friends, and traveling. This past summer, Victoria traveled to Maui, "It was such a beautiful place! I would definitely go back in a heartbeat!" she exclaimed. As for her views on the last upcoming year of high school, Victoria declared, "I look forward to planning a memorable senior year as President!" With her intelligent, creative, and caring personality, the Class of 2018 will certainly have an eventful senior year with Victoria as the class President!