Inauguration Day 2017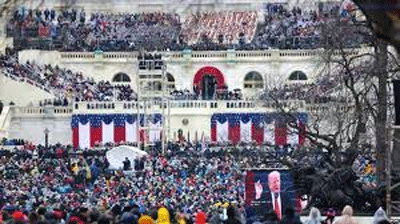 Hang on for a minute...we're trying to find some more stories you might like.
On Friday, January 20th 2017, President Donald J. Trump was inaugurated as the 45th president of the United States. He took the presidential oath of office just around noon, repeating the same words said by our forefathers. Upon being officiated, he gave a speech stating, "Today's ceremony, however, has very special meaning. Because today we are not merely transferring power from one administration to another, or from one party to another — but we are transferring power from Washington, D.C. and giving it back to you, the American People."
Following the ceremony, the newly inducted President and First Lady attended several events that have been a tradition from the first presidential inauguration. From President Washington to President Trump, the United States is proud to be a democratic nation under which power is delegated by the people. Let's hope that our nation continues being a blessed country forever. God bless America!