Taylor Swift Releases her 9th Album!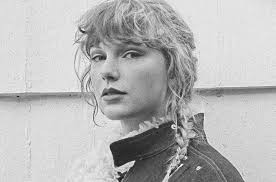 Taylor Swift shocked her fans by releasing a surprise album on December 11, 2020, just two days before her birthday! The new album, evermore, was released only a day after she announced that she was working on it, similar to the way she released folklore. Folklore was very successful, as it was number 1 on the Billboard album chart for 8 weeks, and it received 5 Grammy nominations. Both albums are of the same genre, and the songs are very similar. Taylor did receive some criticism from fans since the songs in both albums are mellow and somewhat depressing. I can see where the fans are coming from, since what people really need now more than ever is something to uplift their spirits. 
The most well-known song from this album is "Willow". Taylor has released many versions of this song, each with a different tone. This is the only song on the album with a music video so far. The music video picks up from the end of the video for Cardigan. In "Willow", Taylor is once again entering new worlds by going inside of her piano and following a golden string. She enters a forest through the piano and finds Taeok Lee, a Korean dancer. Then the string leads her to a version of her and Taeok as children. From there, the string leads them to a carnival where Taylor is playing a lute in a glass box. In this scene, Taylor is wearing a dress that looks like it could be a wedding dress. Taylor posted a picture of herself in this dress and fans thought that she was getting married. They soon learned that this was for the music video.
Overall, evermore is very similar to folklore. Taylor collaborates with Bon Iver once again in this album, and many of the songs are of similar type. Folklore tells the story of a complicated love triangle between three strangers. Evermore does tell stories, and more characters are added to the already complicated love triangle. Many people believe that folklore and evermore are Taylor's way of saying that she misses her country roots. I don't think this is true, because these albums are like unexplored territory for her, since the genres of the albums are in between indie and soft rock. Overall, the lyrics of evermore are very poetic and detailed, and most of the songs are misinterpreted at first. I think of evermore as a brutally cold winter after a chilly fall, which was folklore.