Review – The Greatest Showman: Reimagined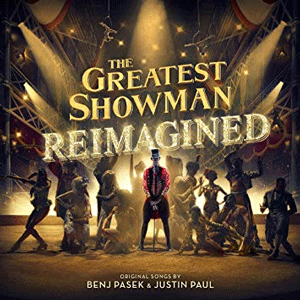 Hang on for a minute...we're trying to find some more stories you might like.
 "Ladies and gents, this is the moment you've waited for" – this sure is the moment we've been waiting for.  After the great office box hit that was The Greatest Showman, people could not get enough of its music. The people were obsessed. So, when it was announced that an album was going to be produced with various artists singing the songs we fans adored, you can imagine the excitement that everyone had.
The album titled The Greatest Showman: Reimagined features artists such as: Panic! At The Disco, Kelly Clarkson, Kesha, Pink and her daughter, and so many more artists. Listening to this album, one can hear the artists' unique style being incorporated onto the songs. Don't worry because the artists' interpretation of the song does not change its true meaning.
I encourage everyone to hear it for the songs are energetic, moving, and just simply beautiful. There's definitely something for everyone to enjoy from pop to rap. So, sit down, relax, and enjoy the soothing sounds from your favorite artist.