AMA's 2018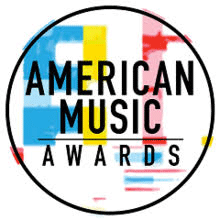 Hang on for a minute...we're trying to find some more stories you might like.
At the beginning of this month, the 2018 American Music Awards took place in Los Angeles California. Tracee Ellis Ross hosted the show for her second time. The show opened with Taylor Swift performing one of her hits, I Did Something Bad. Her giant Cobra on the stage seemed to steal the show. Taylor made history that night. She received four awards, making her total number of AMAs 23. She has been nominated for 29 American Music Awards throughout her career. She became the first female to receive that many awards.
Some artists performed new songs, others performed older fan favorites. Cardi B, J Balvin, and Bad Bunny performed their international hit, I Like It. Some artists collaborated, such as Shawn Mendes and Zedd to perform their new single, Lost in Japan. Artists, such as Kane Brown, received their first AMA.
The AMAs was a night to remember other famous singers and songwriters that we have lost. Gladys Knight, Donnie McClurkins, CeCe Winans, Ledisi, and Mary Mary performed Amazing Grace, Climb Higher Mountains, Mary Don't You Weep, How I Got Over and Old Landmark as a tribute to Aretha Franklin. Aretha Franklin would have loved the performance if she were still alive.
In Australia, Panic! At The Disco performed Bohemian Rhapsody as a tribute to Queen and promote the upcoming movie Bohemian Rhapsody. This movie will be released on November 2, 2018. The AMAs is a night where artists from all genres come together and appreciate the music that they make. I enjoyed watching the show and it was amazing to see how everyone can come together and celebrate each other's' accomplishments.