The Colossal Mishap of the Oscars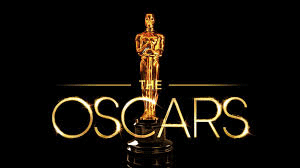 Athena Kiriakoulis, Staff Writer
March 13, 2017
Of all the movie critic competitions out there, the Oscars is probably the most organized and prepared, thus the least likely to make an error. However, recently, the 89th Oscars did exactly that. For best picture, the movie "La La Land" was announced the winner, which seemed like no surprise. While the producers were thanking everyone, though, it was announced that a huge mistake had occurred. To viewers' surprise, "Moonlight" was actually the winner. At what first seemed like a joke, became suddenly real as the people of "La La Land" walked off the stage, and the people of "Moonlight" walked on, taking the Oscar just like Miss Philippines in the Miss Universe contest back in 2015.  It was later revealed that the mistake occurred when the presenters, Warren Beatty and Ms. Dunaway, had been given the card titled "Actress in a Leading Role" instead of best picture. Still, "La La Land" didn't leave without anything – It won for best actress, director, production design, original score, original song, and cinematography.
Thankfully, there were no other mishaps in the show. For best actor, the winner was Casey Affleck with "Manchester by the Sea", and Emma Stone won best actress for "La La Land". For supporting actors, Marshal Ali won male with "Moonlight", and Viola Davis won female for "Fences". The best animated feature was "Zootopia", while the best foreign film was "The Salesman" from Iran. The event was hosted by Jimmy Kimmel. To see all the winners and nominations, go to:
http://oscar.go.com/news/winners/oscar-winners-2017-see-the-complete-list.