My First Experience with Live Jazz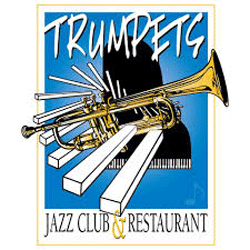 Hang on for a minute...we're trying to find some more stories you might like.
It isn't every day that I try something new. I like to keep an open mind, but on a humid Wednesday night, the last thing I would have thought to do was go out to a jazz club. My brother is really into jazz and classical music, two genres I haven't really experimented with. When we heard about a jazz concert at Trumpets Jazz Club & Restaurant in Montclair, I decided to tag along for the ride. I don't exactly know what compelled me to do it, but I decided that I wanted to give jazz a chance. To sweeten the deal, living legend Slide Hampton was to be playing as the special guest.
When we got there, the club was packed. I don't think there was a single seat left empty. The show opened up with students from the Passaic County Technical Institute jazz band, which was a lovely show. Most of the students were only in 9th and 10th grade, and their playing was truly phenomenal. Next up, One More Once Big Band took the stage and entranced the entire restaurant. I was really amazed with the level of talent that all of the musicians conveyed through wailing saxophones, trumpet riffs that commanded attention, and the vibrations of the bass that nearly shook the room.
Of course, everyone was excited to hear Mr. Hampton perform. I got to meet him before the show, and his advice for young musicians was very simple, "Take up the piano." He explained that the biggest asset a rising jazz musician could have would be to learn to play the piano, which would teach the musician the basics of any instrument. So, take notes, jazz students! Hearing such a renowned player up there on stage really was an experience for all of us. It truly was an honor to be able to hear him play, as he is one of the jazz trombone kings. He even played with the famous JJ Johnson back in the day! Overall, I enjoyed the concert quite a lot. For anyone who hasn't experienced live jazz before, I would definitely recommend trying it. Sometimes we have to step out of our comfort zone, and for me it definitely paid off.