Chanel Advent Calendar Controversy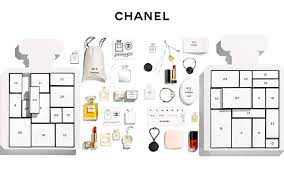 Makeup, candy, toys, and many other things can be hidden inside the advent calendars that are received every Christmas season. Many people buy these calendars from luxury brands as gifts or self-indulgent purchases. However, the buyers of a specific luxury brand's advent calendar are disappointed this holiday season. 
This season Chanel released an advent calendar to celebrate the 100th year anniversary of their famous perfume Chanel No5 and some consumers were not pleased with the items they received. Priced at $825 consumers of the advent calendar received items such as stickers, a plastic bracelet, and a paperweight, along with other items that many believe were not worth the cost of the calendar, although there were limited items of value. 
Recently an unboxing being done on TikTok has been causing people to respond with backlash towards the company. However, the contents of the calendar are available to view on their website, so it should be no surprise to anyone involved what is within the perfume-shaped box.
When buying something that costs hundreds of dollars, it is advisable to check reviews and other sites in order to confirm that it is worth its value.