Violins Good for the Intellect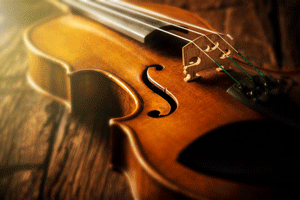 Hang on for a minute...we're trying to find some more stories you might like.
This year, the string ensemble is a new addition to the NAHS band. In the 17 years that Mr. Kastner has been teaching at NAHS, he hasn't had a lot of string players. This year, there are four violists who have joined the band program. One of the violists stated, "Playing the violin has always been a positive part of my life, and it always will be" and another friend noted that, "While playing the violin, I felt that I was able to focus better while playing."
There have been numerous studies showing that playing the violin helps a person with math. In fact, playing any instrument improves a person's abilities not just in math but in other subject areas as well. Playing an instrument can engage almost all areas of the brain. When playing an instrument, the auditory, motor, and visual cortices are activated. Dr. Anita Collins from The Learning Mind website compares this to "fireworks in the brain" because it strengthens the brain allowing concentration in all areas. Playing an instrument requires musicians to be on point – their fingers need to go to certain places for a perfect pitch, they need to be able to read notes, be able to count tempo. Not only does music improve the memory and concentration, it pushes the boundaries of creativity. Musicians can explore various playing techniques and certainly create new styles.
I have played the violin for almost six years now. Personally, it has always helped me relieve my stress. When I am frustrated or upset about something, playing my violin has always helped me forget my worries. When I play, I focus on what note to play and keeping tempo and pitch. When I'm studying, I normally take breaks by playing my violin. I don't think that playing has made me smarter, but it definitely helps me concentrate. To me, music is more than a hobby; it's a life-changing activity because it literally changes the brain.
Credit to: http://thelearningmind.com/music-and-the-brain