NASA & SpaceX: First Joint Commercial Launch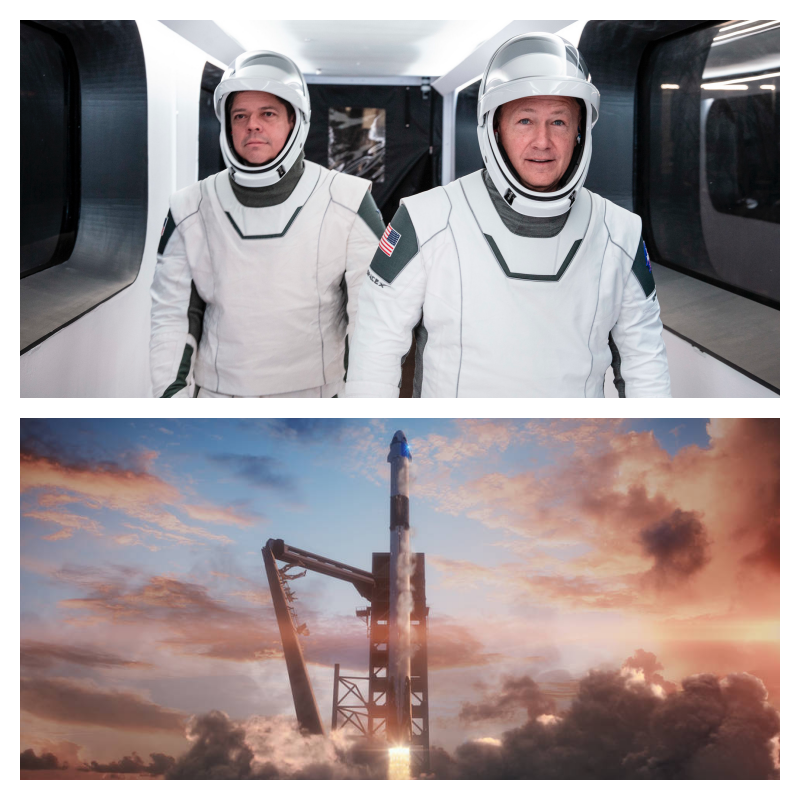 On May 30th, for the first time in history, NASA paired together with SpaceX to launch NASA astronauts with a commercially built spacecraft. In this momentous occasion, astronauts Robert Behnken and Douglas Hurley launched from NASA's Kennedy Space Center, Florida, soon to dock aboard the International Space Station (ISS). The mission essentially acted as the final test of SpaceX's efforts, being their design of spacesuits, launchpad, spacecraft, and operational capabilities, according to NASA. With the successful docking of the "Crew Dragon" spacecraft aboard the ISS at approximately 1:02 pm EDT, the crew and company have not only demonstrated their capabilities, but also paved the way to a future with more commercial flights.
Given that this was the first time in history that NASA has, "sent astronauts to space on systems owned, built, tested and operated by private companies", it is no surprise that it will mean a great deal of advancement in the future (NASA). According to NASA's blog, Crew Dragon will be able to hold large enough loads (up to 220 pounds) in order to expand the ISS, leading to more opportunities to gather research on living in microgravity environments. 
With time, the series of missions will likely lead to more convenient and often instances of space travel, expanding the scope of what the ISS can do, as well as the amount of information it will be able to send to Earth. With the docking on May 31st, the team plans to stay in space for approximately four months, although the spacecraft is capable of staying in orbit for at least 210 days and there are no definite plans for departure at the moment.
To find out more about the mission and future missions, visit NASA's website at nasa.gov. To see footage of Crew Dragon uniting with the ISS, watch by clicking here.