North Arlington Welcomes Señora Kessopha to the High School!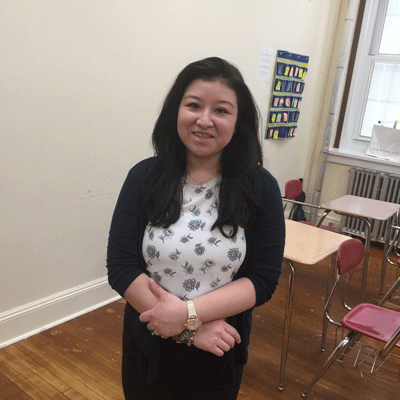 Hang on for a minute...we're trying to find some more stories you might like.
Watch out North Arlington, there's a new Spanish teacher in town! Let's all give Señora Kessopha a big welcome! Mrs. Kessopha has recently arrived at NAHS as a new Spanish teacher. She started teaching Spanish in 2012 and was inspired to teach it because she wanted other people to enjoy learning her first language. Her goals for students this year are for them to learn more about the Spanish language, its grammar, vocabulary and most importantly, the culture. She wants her students to speak more Spanish and have fun learning it.
Mrs. Kessopha attended Bergen Community College in 2009 and graduated from Drew University. She holds a bachelor's degree in Spanish in addition to an associate's degree in psychology. When asked about her own high school days, Señora Kessopha answered with, "No fue fácil, pero muy corto." She said that high school was not easy for her, but it was very short.
Her favorite classes in high school included Spanish, science, and art. In her free time, Mrs. Kessopha likes to draw and do arts and crafts. She also enjoys listening to music and playing chess. She likes too many books to name and doesn't like scary movies. Her go-to music includes Salsa, Merengue, Bachata, and Alternative Rock, but she will also listen to a little bit of everything, even K-pop.