Lung-Like – A Clean Source of Fuel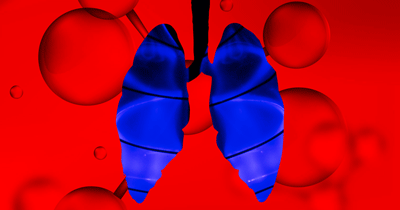 Hang on for a minute...we're trying to find some more stories you might like.
In December of 2018, a group of researchers in the Department of Materials Science and Engineering at Stanford University designed a device that was able to take in water and extract the hydrogen from the oxygen, allowing it to be used as a fuel source. Today, with the rising debate over using fossil fuels as a source of energy, many companies are hoping to switch over to hydrogen as a fuel source because when it comes in contact with oxygen, the energy produced only has water as a byproduct of the energy conversion. With this drive to find better, cleaner energy sources, many researchers, such as those in Stanford, have been experimenting with alternatives to fossil fuels in order to not cause as much waste when generating power through coal, oil, etc.
The contraption, shaped and functioning similarly to that of a mammal's lungs, has two stages at the moment: exhalation and inhalation. When the device "exhales", it takes in the water inserted in the device and separates the oxygen from the hydrogen. These gasses then travel through a thin membrane, which removes the amount of energy required to create bubbles out of the gasses. Next, through "inhalation", the oxygen gas comes in contact with an electrode surface, which will basically allow it to take place in chemical reactions later on.
Of course, as this is only a proposed idea, there are some flaws. Based on the current designs, using polymer-based film, the machine cannot withstand temperatures above 100 degrees Celsius (212 Degrees Fahrenheit), which may quickly become problematic when dealing with hotter machinery. The team of researchers also believes that they can add more tweaks to reach the full potential of the contraption making the most energy per mechanism. However, it is still sufficient to say that the future of this lung-like device is sure to be promising for the course of switching to cleaner energy sources in the near future.
To learn more about the lung-like machine, head to:
(https://apple.news/AmvEgoQkASmyCiCvs4KqRcA)
(https://www.sciencedaily.com/releases/2018/12/181220111754.htm)
(https://www.sciencedirect.com/science/article/pii/S2542435118305646?via%3Dihub)