Album Review – Swift's Latest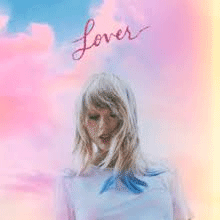 This summer Taylor Swift released her seventh album, Lover. This album is very different from the last one, Reputation, primarily because it's a pop album and much more cheerful. Immediately after the Reputation tour ended, Taylor began working on this album. The first song she released from it was called ME!, a collaboration with Brandon Urie. Taylor Swift also collaborated with the Dixie Chicks in the song "Soon You'll Get Better".
Taylor's other single before the album's release, "You Need to Calm Down", was Number 10 on the Billboard Hot 100. The music video featured many members of the LGBT community, including Ellen DeGeneres, Jesse Tyler Ferguson, RuPaul, and other drag queens. In the video, Taylor was advocating for pro-gay rights.
After listening to the album, I have found many references to Taylor's past. The first song, "I Forgot You Existed" is a reference to Kanye West. After other Swifties have listened to the album, they are convinced that Taylor Swift is engaged to her boyfriend, Joe Alwyn, especially after hearing the song "Lover". Swift never denied or confirmed the rumors.  I think that it was a good thing for Taylor to switch the style of her music from dreary to exciting. I can't wait to see Taylor on tour! Congratulations on album number seven, Taylor!