Movie Review – Fantastic Beasts and the Crimes of Grindelwald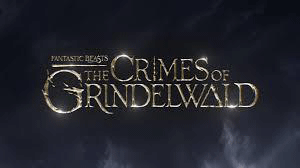 With every new installment in the domain of wizards, witches, and mythical beings, J.K. Rowling always finds a way to fill the world with even more magic than before, and Fantastic Beasts and the Crimes of Grindelwald is no exception. However, rather than take the approach of the first movie, which centered around Newt Scamander's task of finding and recovering the beasts that had escaped his briefcase, as well as attempting to help the obscurely named Credence to cope with his power, The Crimes of Grindelwald focuses more on Grindelwald's rise to power.
Grindelwald, who was captured and put into prison due to his vicious actions and attempts of rebellion, ends up escaping his shackles with the help of Abernathy. Grindelwald wishes to help liberate the wizards and witches from being forced to hide their talents from  the muggle and no-maj communities. His desire is to have muggles be inferior, as they were made so. While Grindelwald and his followers devise a plan to gain back some of their supporters, Newt is met with the surprise of Queenie and Jacob arriving at his home. Jacob was entranced in a love potion due to his refusal to marry Queenie due to the wizarding laws that were in place at the time. After he was awakened by Newt, Queenie had stormed off due to Jacob keeping his stance on not marrying and breaking wizarding law. This was followed by Newt then going on his quest to kind Tina again, as he had fallen in love with her, Leta Lestrange (his former love interest) now dating Theseus Scamander, Newt's brother.
An important theme in the screenplay is taking sides. As said and shown in the film, Grindelwald is a very persuasive man, knowing what to say and to who. For example, he is able to bring Queenie to his side by giving promises of vanquishing the rules between muggle and wizard marriage, giving her hope that she will be able to marry Jacob once Grindelwald rises to power. Grindelwald also gies promises to Credence, offering him family and the ability to know who he is, even giving him his own wand by the end of the film.
However, not everyone is as easily persuaded by the freedom offered by Grindelwald. Leta sacrifices herself in order to save the lives of Newt, Theseus, and others. Burdened by the weight of killing off her brother at a young age, mocked by society and friends, she most likely gave up her life to feel as though she had accomplished something good, helping those that she loved. Dumbledore, is young, is able to finally face off against Grindelwald, who is seen as his equal, due to retrieving the blood pact that they made as kids. Though he is conflicted by having to fight and injure his former best friend, he also knows that he is the only one who can stop his rampage.All in all, Fantastic Beasts and the Crimes of Grindelwald is yet another amazing movie made in the Harry Potter universe, focusing on the ties of family, friendship, and revealing the persuasion of Grindelwald's campaign, making fans eager to feast their eyes on the next installment.