The Great Wall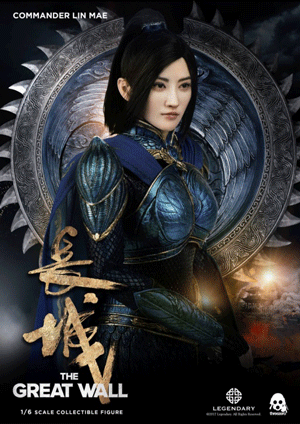 Hang on for a minute...we're trying to find some more stories you might like.
The Great Wall directed by Zang Yimou, currently the most expensive film ever shot in China according to USA Today, was certainly gaining hype when the trailer was released. It is based on an old Chinese legend about the Great Wall itself, plus it is an action fantasy thriller. The plot revolves around two western mercenaries who are held as prisoners in China's army and work in and outside of the wall. They end up assisting in the defense of China from vicious mythical monsters called the Taotie , which are mentioned throughout Chinese history. There are a few myths about the beasts, but many saw them as gluttonous, evil creatures symbolizing human greed. In the movie, Matt Damon plays one of the mercenaries (William) who originally travels east to find "black powder" (gunpowder) and gets trapped as a prisoner while the army is in the middle of a war with the Taotie monsters.
Instead of being greedy like his friend Tovar (Pedro Pascal) and trying to escape with the black powder, William aids the army led by General Lin (Tian Jing) in defeating the reptilian monsters. It is a very quirky movie with the addition of the monsters, but the legend behind them is also fascinating. There are some amazing battle scenes, and with the addition of colorful armor and even some female fighters in the mix, it makes for an entertaining movie. In fact, many critics are pleased to see the allusion to female warriors in Chinese history as portrayed by General Lin's character, which is similar to historical female soldiers such as Hua Mulan, as explained by Brooke Geller of MoviePilot.com. It's the perfect movie for someone looking for some exciting action scenes and colorful imagery with some green lizard monsters mixed in.